Three Things You Should Know About Enrolling in Medicare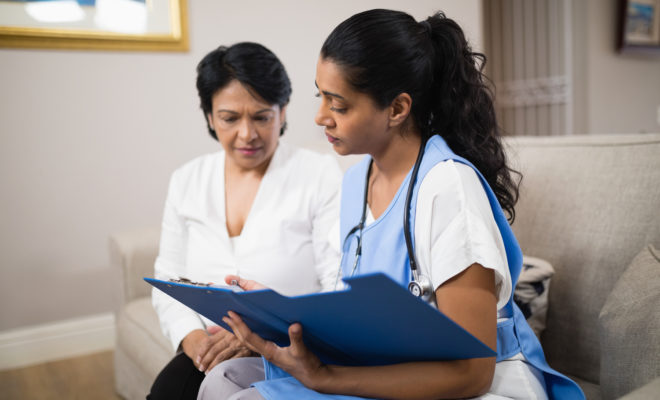 The government's health-run insurance program for people over 65 is called medicare. If you're about to turn 65 and are thinking about signing up, here are three things you need to know.
Medicare Comprises Four Distinct Parts: Parts A, B, C, and D. Part A covers hospital expenses, Part B covers reduced costs for doctors' visits, lab screenings, and preventative tests. Part C, also called Medicare Advantage Plans cover both Parts A, B and D. Part D covers the cost of prescription drugs and can be bought as an add-on to Parts A and B. Parts A and B are called Original Medicare and they cover only about 50 percent of your health care needs. 
You will need to supplement Original Medicare with a Medigap plan which can help you cover costs like copays, coinsurance, and deductibles. Alternatively, you could buy a Medicare Advantage Plan (Part C) that addresses some of the common failings of Original Medicare.
You can enroll in Medicare in the initial enrolment period, the seven months around your 65th birthday. The three months before you turn 65, the month you have your 65th birthday and the three months after all count as your initial enrolment period.
It's best to enroll in the three months before your birthday to allow the policy you have purchased to come into effect. Though you are automatically enrolled in Medicare Parts A and B when you turn 65, the rest of your health care depends on what plan you purchase.
Medicare is affordable for most seniors, but costs depend on the plan you purchase. Part A is free for those who have worked with an employer for more than 40 quarters. Part B has a monthly premium. If you see yourself working after you turn 65, it is possible to delay Part B and postpone paying the premium for it. Part C or a Medicare Advantage Plan is offered by private insurers but has plans regulated by the government.
Plans come with a range of premiums for more than adequate coverage (most covers reduced cost Dental and Vision Care) but there is a minimum out-of-pocket expense of 10,000$. You need to be enrolled in Part A and B to qualify for a Medicare Advantage Plan.